What's My Image
The project was to design 20 flags with various themes which would portray young people in a positive image and challenge the stereotype image of young people portrayed in the media., The group split the project into three stages , the first being research, looking at the media , reading the newspapers , magazines , looking at tv and videos.
The second stage was improving our skills, learning to use cameras , lighting equipment , CAD , looking at colours etc. this stage was very intensive with expert help brought into the project. The next stage was the implementation stage, this is where we used the skills learned to take photographs of other young people in the area, design and arrange a photo exhibition, make a short film , design the flags and have them displayed on the main streets of Ballyfermot.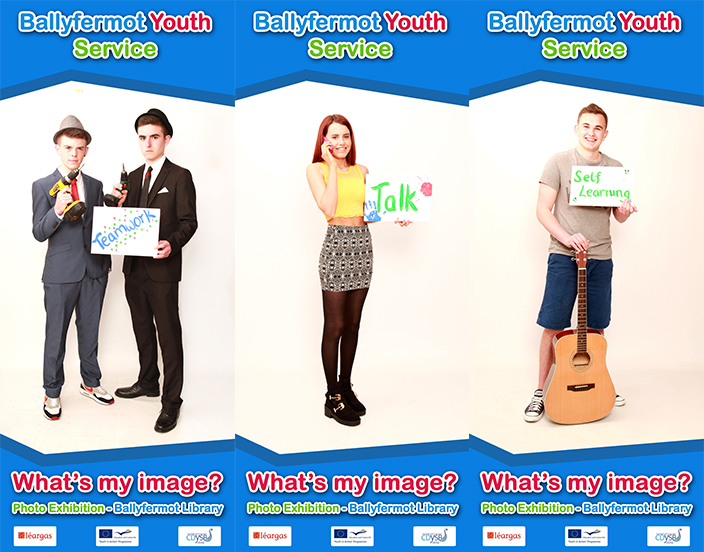 We met every week and always used group work methods , we learned new ice breakers and brain storming activities. We learned to delegate tasks within the group and report back on a weekly basis to the main group. We organized a residential weekend where we concentrated on the skills side of the project.
The project involved a lot of practical skills such as carrying out research, learning to use CAD, photography, advertisement and public relations skills . Use of media and film making was a primary part of the project, learning how to communicate using these mediums was an essential part of the project
This project was funded under the Youth In Action programme of the European Community.